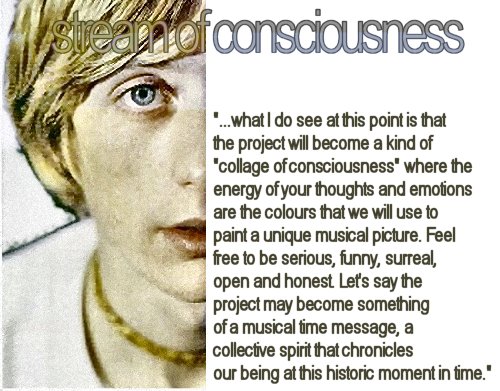 The Stream of Consciousness Project
The "Stream of Consciousness" Project was Crispian Mills' idea which his fans took further in 1999 and completed in 2007. It was edited, published and archived by Katie Wilhoite and Jasmine Kang on this site.
"...I also often thought how great it would be to get my fans involved in the creative process of making the music from scratch. Somehow to share ideas, kick around various moods, feelings, or inspirations ? to weave your spirit into the work in a way that was very different from the create/perform model that most musicians have to work with. With the novelty of having a bit of time to review things I was suddenly taken by the realisation that the medium for bringing you personally into the music has existed right in front of me all along ? and that is the Internet. My idea is to open up the doors of communication via the net to share ideas and inspirations from fans across the planet. There are thousands of people on this mailing list who live in every part of the world. I am inviting everyone on the list to open up and communicate the key issues, feelings and inspirations that they feel are important as we move into the 21st century... I am taking an open hearted approach to this project and as such I can not at this point say how the project will take shape. My main interest at this stage is to hear about what really matters to you at this point in time. Having said that, what I do see at this point is that the project will become a kind of "collage of consciousness" where the energy of your thoughts and emotions are the colours that we will use to paint a unique musical picture. Feel free to be serious, funny, surreal, open and honest. Let's say the project may become something of a musical time message, a collective spirit that chronicles our being at this historic moment in time..." 
- Crispian Mills, Nov. 19, 1999 (http://users.compaqnet.be/fairyland/millsnews.htm)​

Haribol!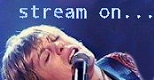 Click away to Jasmine's website!